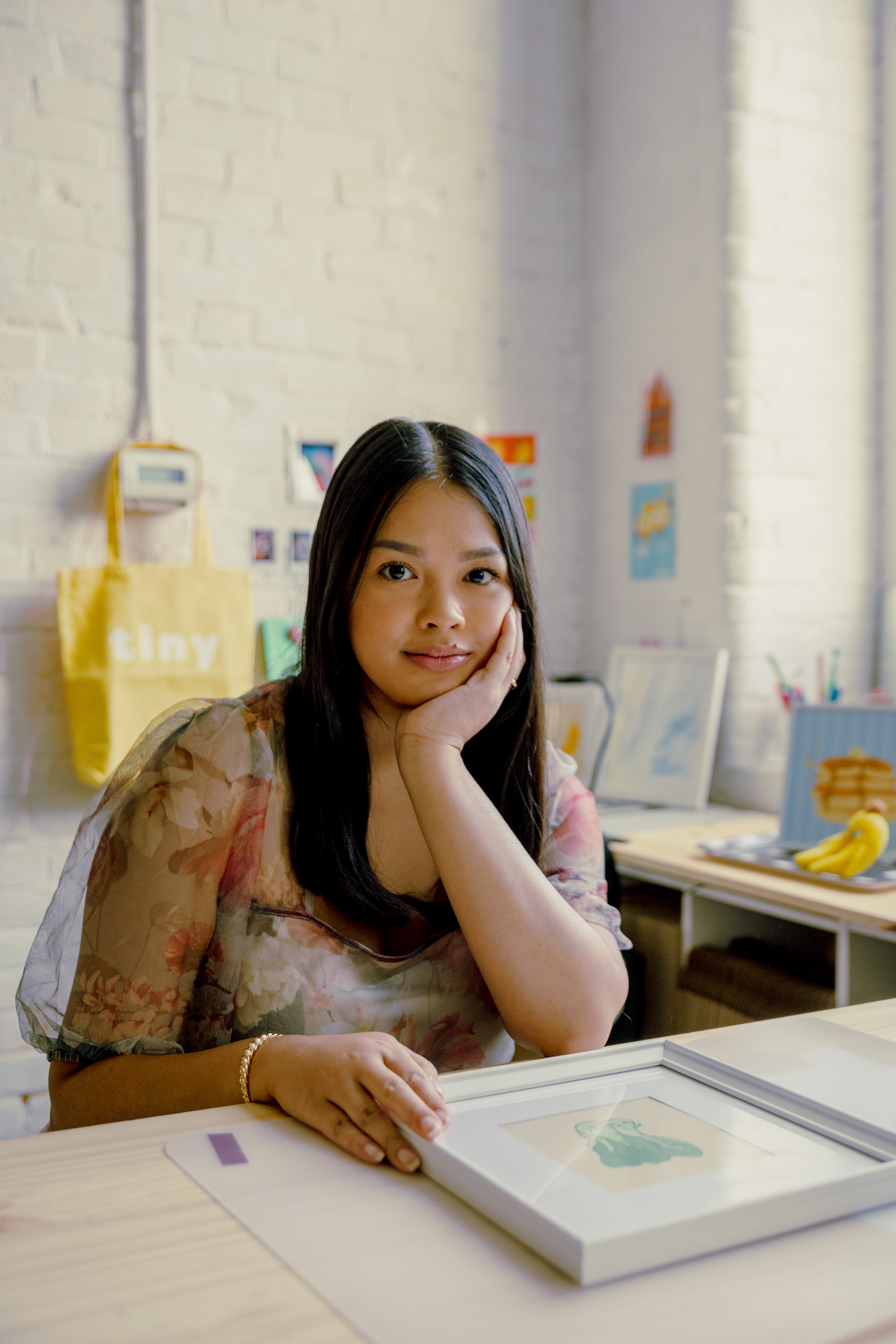 Princess Moon is a 2nd generation Cambodian-American poet, illustrator, and teaching artist based in Boston, MA.

Her work unearths conversations with ancestral spirits, trauma left behind by the ghosts of violent men, and the hauntingly beautiful journey of finding one's self. As the daughter of refugees, her work as an artist is heavily informed by the Cambodian Civil War and America's involvement leading up to the genocide.
She was the first woman SlamMaster to the Mill City Slam and formerly served as the Programs Director of the youth organization FreeVerse! Princess Moon has graced the Finals stages of the 2011 Brave New Voices as well as the 2012 and 2013 Louder Than a Bomb Massachusetts. In 2014, she coached the winning team of LTABMA and was awarded the Charmaine Santiago Galdon Award for her tireless community building. 
Princess Moon has been featured at The Museum of Fine Arts, Boston Poetry Slam and the House Slam among other venues and presented the Keynote Speech at the 2016 Massachusetts Mental Health Forum. In 2018, Princess Moon founded Let Me Write You a Poem, an online platform geared towards community healing through storytelling. In 2020, she launched her own design studio specializing in children's illustrations and apparel called Tiny Trophy Shop. Her design clients include Shabu Zen Allston, PRI's The World, and more. She is a 2021 Brother Thomas Fellowship nominee and is currently represented by Jill Grinberg Literary Management in New York.
You can find her work in Out of the Shadows of Angkor, Gateways Mag, Young Angel Midnight: An Anthology of Emerging Artists, and in her first full-length collection of poetry The Genocide's Love Baby Learns to Sing (Bootstrap Press).